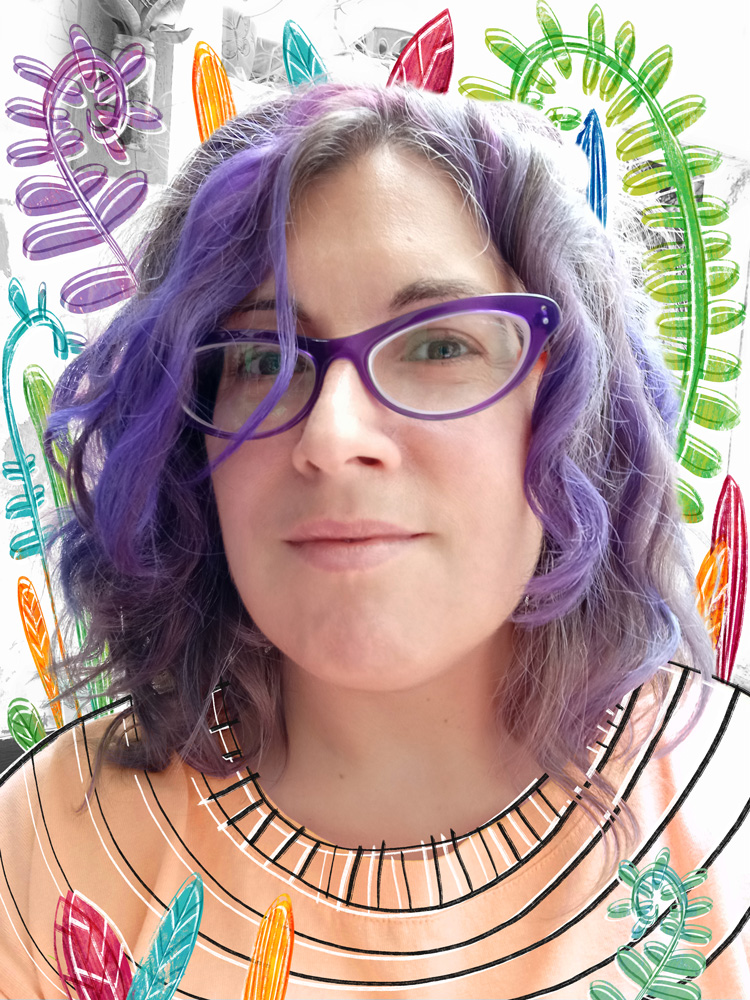 Nací, crecí y estudié la carrera de "Ilustradora Profesional", en la Escuela Superior de Artes Visuales Martin Malharro, en la ciudad de Mar del Plata, Provincia de Buenos Aires. Llevo más de 20 años trabajando y especializándome en el campo de la ilustración infantil, infanto-juvenil y editorial. En mi trabajo utilizo técnicas tradicionales, digitales y mixtas para contar historias, crear personajes, generar contenidos, resolver problemas de comunicación y poner imágenes donde sea necesario.
En el 2010 me mudé a la ciudad de Rosario (Santa Fe), donde hoy vivo con mi familia y trabajo ilustrando para diferentes clientes del mundo. 
• I was born, grew up and studied the career of "Professional Illustrator" at the Martin Malharro Higher School of Visual Arts in the city of Mar del Plata, Province of Buenos Aires. I have been working and specializing for more than 20 years in the field of children's illustration, child-youth and editorial. In my work I use traditional, digital and mix media techniques to tell stories, create characters, generate content, solve communication problems and put images where necessary. In 2010 I moved to the city of Rosario (Santa Fe), where today I live with my family and work illustrating for different clients around the world.
ALGUNOS CLIENTES / SOME CLIENTS
Argentina: Unicef Argentina • Editorial Unaluna • Editorial Mandioca • Loqueleo • Editorial Norma • Editorial Alfaguara • Editorial Tinta Fresca • Editorial Abran Cancha • Editorial Guadal • Editorial SM •  Canal de tv PAKA PAKA • Editorial del Naranjo • Editorial Municipal de Rosario • Editorial Puerto de Palos • Editorial Estrada • Editorial Santillana • Editorial de la Universidad Nacional de Mar del Plata •  Municipalidad de Gral. Pueyrredón •  Municipalidad de Rosario •  Fundación Bios •  Jóvenes Solidarios ONG • Ciencia Creativa: divulgación científica divertida
Resto del Mundo / Rest of World : Charlesbridge, USA • VHL, USA • Herper Collins Publisher, USA • Editorial Norma Colombia • Unicef Guatemala • Lerner Publishing Group USA • Scholastic inc. USA • Kar-Ben Publishing USA • Benchmark education, USA • Whorty Publishing USA • Salariya Book Company, England • Miles Kelly Publishing, England • Yeamoonsa Bien House, Corea • Editorial Alfaguara, Uruguay • Grupo Editorial Amanuense, Guatemala • Artepoética, España • Palabras Aladas libros educativos, España • Editorial Torremozas, España •  Umsauloa Editorial, España • Wanceulen Editorial, España